Jo Richardson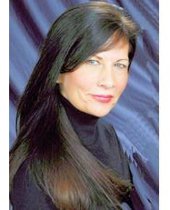 3066 Tamiami Trail North, Suite 202, Naples, FL 34103
Jo Richardson is known as the passionate, personable home fulfillment partner. She takes great pride in providing highly customized, world class residential real estate services one precious client at a time. Jo's background includes serving as Architecture Review Board Chair for an upscale gated community in Charleston, SC for a number of years. Under Jo's ARB leadership, new construction conformed to neighborhood guidelines protecting home property values. She worked closely with builders, contractors and neighbors in a timely and highly responsive manner applying common sense and exceptional customer service skills.
Jo is a uniquely gifted business professional in that she is a natural when it comes to facilitating a home fulfillment targeting process designed to efficiently hone in on screening and selection criteria. Then she takes each potential buyers pinpointed criteria and narrows down the area of Naples aligned to the identified parameters. Additionally, Jo has a natural flair for fashion and home design.
Jo has established a reputation in the area and in her chosen field as being energetic, persistent, resilient, highly adaptable with a passion for taking care of her customer's one at a time and start to finish.
Jo is a native of Philadelphia, PA but she has lived in the southeast United States now for over 30 years. She and her husband Mark are empty nesters currently enjoying the good life offered in the Naples area and more specifically on Marco Island and in Fiddler's Creek. When not working, Jo enjoys taking full advantage of the great SW Florida lifestyle which includes relaxing on the beach, boating, biking, the theater, dining and spending time with her special friends and family. She is an avid dog lover and enjoys fun times with Jake – the daring Bichon.
Jo Richardson Featured Listings