Jennifer Gibson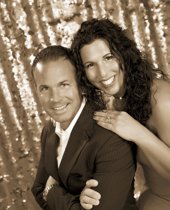 3066 Tamiami Trail North, Suite 202, Naples, FL 34103
My name is Jennifer Gibson. I have been a business owner and entrepreneur for over 22 years. I LOVE real estate! I am very detailed and business minded, going above and beyond to finding you the best property that fits your desires. My husband Jason and I are a great real estate team. We have been married for over 24 years and have worked together for over 27 years. We have raised two amazing boys along the way, Jordan and Zachary. Both boys are currently attending college, Jordan at Southeastern Baptist Seminary and Zachary at Florida Gulf Coast University for teaching.
Our family moved to Florida twelve years ago, where we became heavy involve in our community of Naples, making great contacts, connection and business partners. Two other businesses that we own is Rita's Italian Ice of Naples and we operate Lowdermilk Beach.
We believe in building relationships that last, so even after the home search is over, we are always be available to you. I hope you select us for your real estate needs. We are driven, hardworking and trustworthy.
Jennifer Gibson Featured Listings