Fred McCracken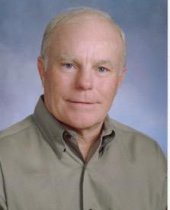 Phone:

(239) 292-9300

Fax:

(239) 263-2079
3066 Tamiami Trail North, Suite 202, Naples, FL 34103
Hello, my name is Fred McCracken. I'm originally from Kansas City, a graduate
of the University of Kansas who moved to "Paradise" in 2003 and never looked
back!
As a Realtor since 2005, I have experience working for a local homebuilder in
new home sales and in general real estate selling resale properties.
My background in sporting industry sales has provided me the opportunity to
work closely with people from all over the world.
I am a USPTA Elite Tennis Pro with knowledge of Collier County tennis
communities. I run a developmental program and teach all skill levels- from
beginner, intermediate, to advanced play of all age groups.
I would love to help you find your own piece of Paradise!
No current listings, please check back later.